This year, the legandary Tattooed
Mom of South Street celebrates their 
20th Anniversary!
Robert Perry
is the madman behind this 2 story bar and restaurant known for its bright and graffiti covered walls, as well as an extensive vegan menu. He saw potentail for a space that functioned to support the thriving arts community. Tattooed Mom was designed to be the haven for artists and music lovers. Somewhere to go and appreciate street art or hang out after seeing a band play on South Street.
Downstairs is highlighted with bright green walls and retro furniture with kitschy accents, like emoji pillows, lollipops, and small toys, meant to bring out the child in everyone. The second floor opens up at night. Upon opening the second floor served as a blank canvas. Soon friends and visitors started to leave their mark. The walls quickly filled with all kinds of graffiti and street art. This created a very unique space which is often sought out for photo shoots, poetry readings, and other private events. To this day, Tattooed Mom is a destination sought out by artists from all over.
Perry first opened Tattooed Mom back in 1997 when street art was much less accepted. Today graffiti and street art has become very popular despite being an illegal art form. The second floor of the Tattooed Moms is an everchanging storyboard of tags, graffiti, and artwork from those who have visited the location.  Notable artists to have visited are:
Frank "Shepard Fairey" a very famous graphic artist, and muralist. His work combines elements of graffiti, pop art, business art, and Marxist theory. His work has been seen in galleries around the world and even museums. Not only that, but is often recognized in graphic designing and signature apparel. One of his most famous works includes his portrait of Barack Obama.
Amberella – Philly-based Street artist Amber Lynn is well known for her "Goth Hearts". These are modern parody of the classic candy hearts you'd get for Valentine's Day. Her street art is very bold and raw. It's recognizable and graphic, short phrases so people can read it quickly. Phrases like "Stay", "Keep Going" and "conquer." The

series

is a combination of feelings pulled from diaries, memories, and feelings. "It's my way of working through things in my life; relationships specifically," Lynn explained.
Wrdsmth is a street artist, Hollywood writer, and natural born creator. He's remained fairly anonymous, but his work has not. Inspired by his love of writing, his works consist of an old fashioned typewriter with an extended white page on which there is typed font. His words are original and clever. Based in LA, he has painted/pasted his WRDs in NYC, Philadelphia, New Orleans, London, and Paris.
Tattooed Mom started out with a menu of casual bar food. More and more employees and guests began to asking for vegan and vegetarian options. With these feedback the menu evolved. Perry wanted something on the menu for everyone. Many names of items on the menu are playful and reference pop culture in naming.
April's Burger of the Month is The Eskorbuto (part of our new monthly Punk Singles Burger Series) made with 7 oz. all beef or vegan burger topped with fried avocado, queso fresca and cholula lime creama.

April's Taco of the Month is the Peter Porker made with tangy BBQ pork braised in Lucky Buddha Lager topped with a zesty house made mango habanero salsa in a traditional hard taco shell.
Even the cocktail menu features a drink called the Pop Rocket which features Stolichinaya raspberri, raspberry liqueur, lemon soda, and pop rocks candy in a drink that is out of this world. Each sip gives you a bit of pop rocks exploding with flavors. The Whiskey Carnival is based on an old fashioned made with whiskey and topped with cotton candy instead of using a sugar cube. They also offer Classic Bottled Beauties, now the sixth drink in the hand crafted & house bottled cocktail series is the Manhattan, a time honored American classic. They also have locally focused draft beers as well.
We started off the meal with the dangerously delicious Parmesan Pepper Fries. These waffle fries are topped with house made garlic Parmesan sauce and fried long hots. The toppings are also available with tater tots. Tater Tots have been on Mom's menu since they first opened. They've got some very creative twists for their tots too. We really enjoyed the BBQ Tater Tots which are tater tots drizzled with house-made chipotle cream and sweet spicy BBQ sauce. Both these tots are vegan and toppings are also available on waffle fries! And of course you can't forget Mom's Pierogies with a side of sour cream or applesauce.
 For the larger plates the
Pickle Fried Chicken Sandwich
has been extremely popular. This sammy is made with house pickled fried chicken with lettuce, tomato, red onion, and crystal hot sauce mayo on a Liscio's roll. There is also a 
Cajun Blackened Chicken Sandwich
with blackened chicken breast with lettuce, tomato, red onion, cheddar, and house made cherry pepper sauce. These both can also be made in a vegan version.
Other favorites are the Chubbsteak Wrap with 8 oz. steak with cheddar, tater tots, onion, mushroom, and house-made sriracha ketchup in a flour tortilla wrap. The Honey Sriracha Fried Chicken Wrap has honey sriracha fried chicken with cheddar, red onion, banana peppers, lettuce, and house made cajun lime sauce in a flour tortilla wrap. Both of these wraps are available in a vegetarian version.
 Tattooed Mom's is also serving up brunch! Try the Chubby-Changa which is a monstrous deep fried Philly 8 oz. steak and egg wrap with tater tots, american cheese, fried onions, mushrooms and house-made sriracha ketchup. The Breakfast Bomb Pita is also extremely popular. Made with a personal size pita pizza with 2 eggs, tater tots, cheddar cheese, fried onions and mushrooms. Of course there is also Mom's Brunch Burger. This juicy 7 oz. burger is topped with bacon, american cheese, fried egg, fried onions, lettuce, tomato and house made sriracha ketchup. Its also available with a vegan burger and veggie bacon.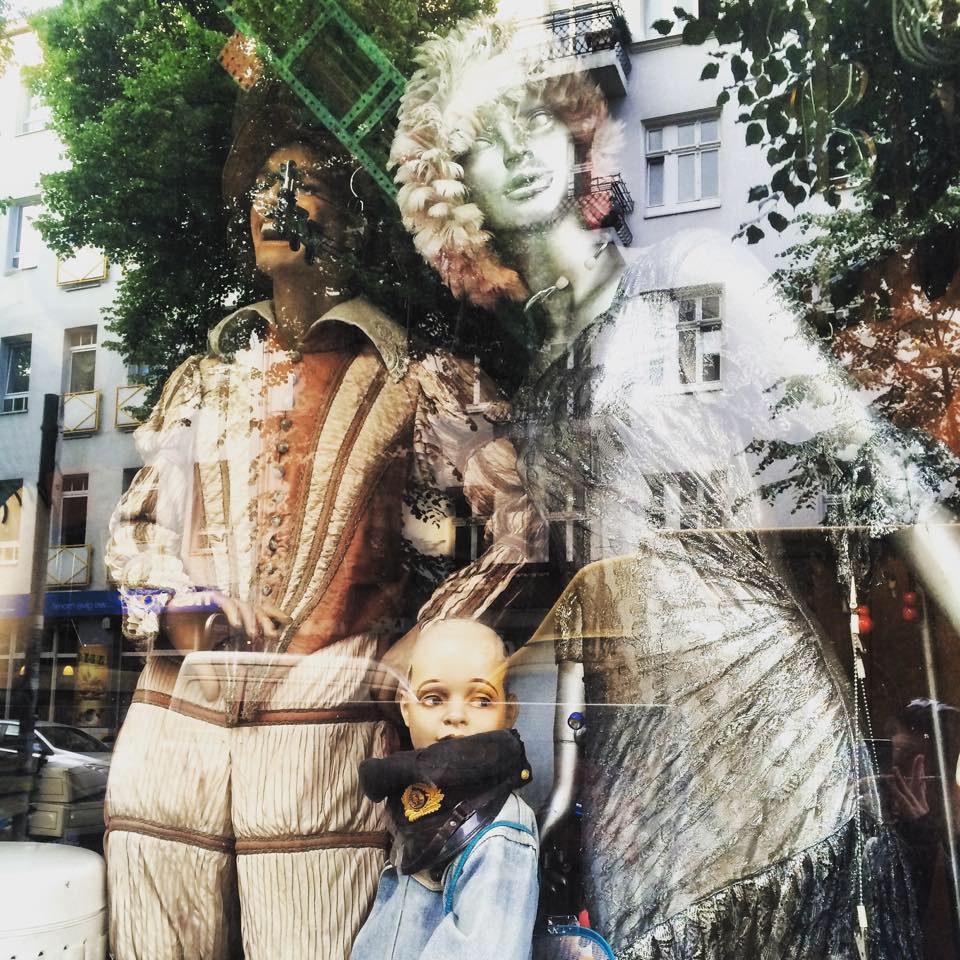 There is aways something great happening at Tattooed Moms. Tomorrow Tuesday April 4th at 7:00 pm there is 
A Stranger Sound: Transgender Coming-of-Age Performance. 
Arising from Berlin's queer party scene,
A Stranger Sound
is a dark yet affirming transgender coming-of-age story. Through music and poetry, the show leads audiences to journey through "gender dysphoria and chemical ecstasy // chemical dysphoria and gender ecstasy… And glamour as a survival strategy. Witness
Darling Fitch
 during the only Philadelphia stop on their American tour, bringing an honest account of queer space: community, self-discovery, safety… But also addiction, escapism, narcissism, abuse, and self-harm.
With performances throughout Fitch's first year of testosterone therapy, accumulating changes become evident, particularly through the juxtaposition of live/pre-recorded vocals. A Stranger Sound tells an ongoing story, physically and thematically revealing the ever-shifting 
nature of life. The show is FREE. There will also be 
$1 all beef or veggie bean tacos and $2.50 Tecates all day.
Monday to Friday stop by 5-7 pm and 10-11 pm for half off all draft beers. All our vegetarian and vegan followers will rejoice in Meatless Mondays which offers half-priced on all of the veggie menu till 10 pm. Taco Tuesday has $1 beef or vegetarian bean tacos with $2.50 Tecates. Burger Wednesday has $4 burger and vegan burgers till midnight with $2 Gansett Lager. Thursdays you can grab 50 cent pierogis till 10 pm! And every Sunday is Arts & Crafts which are great for the whole family! Enjoy half priced tater tots and $2 PBR. And Tattooed Moms delivers via Postmates.